Richan's Retreat will be closed from the 4th to 8th August 2017.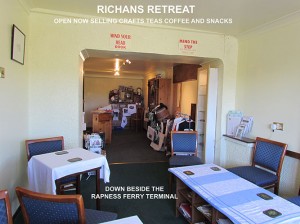 The name comes from Captain William Richan who is in who's who as being Captain of the Hire Cutter Norfolk – a kindly Captain who never had to conscript a crew.
He was dishonourably discharged from the merchant navy for running contraband – they even found tea in the barrels of his guns.
He was the Laird of Rapness for a while with the second floor of this house being the deck of a boat. there is a load bearing pillar supporting the ceiling as he had a hole cut to get up on to his deck.
His wife Ester was a spendthrift and William ended up poor but the West End Hotel in Kirkwall was their town residence.
We also sell crafts made by island crafts people.
Opening hours are usually from half an hour before the first ferry till half hour after last one but like many island residents we cover many activities including fire safety at the islands airport on occasion so on the odd morning or afternoon we have to close for an hour. On these occassions we put a notice up letting people know reopening time.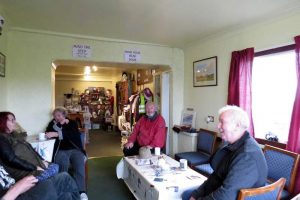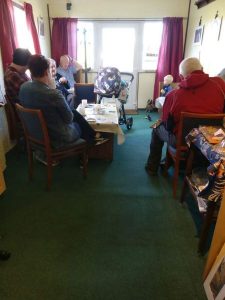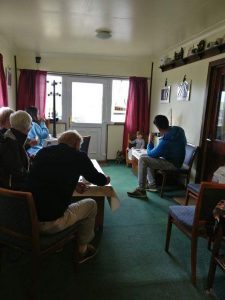 Enquiries
Telephone: 01857 677877