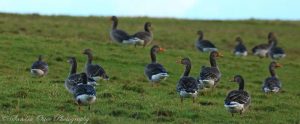 Greylag Geese
There are still many flocks of Greylag Geese feeding on the fields of Westray during this first week of January 2018.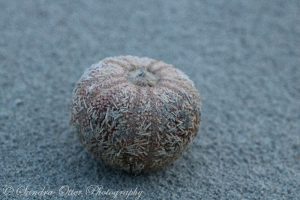 Sea Urchin
A fully intact Sea Urchin was a nice find on one beach. Once they die, Sea Urchins can sometimes be found on the tideline.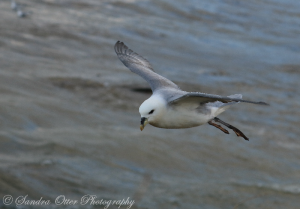 Fulmar
Fulmars have been back from their disappearance out to sea to moult for a couple of months now, declaring their territorial rights noisily.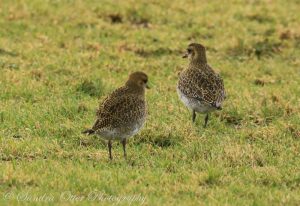 Golden Plover
Golden Plover flocks can still be found but in lower numbers now.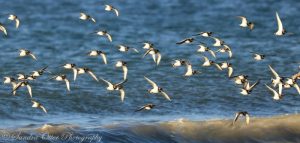 Ringed Plover
One flock of over 100 Sanderling joined this flock of Ringed Plover with a handful of Dunlin on a beach to the south west of the island.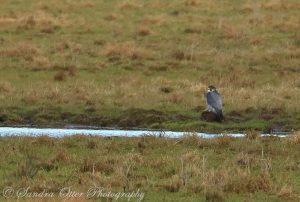 Peregrine
A Peregrine posed briefly for a photograph near the Old Kirk, with Papa Westray behind.
A couple of Fieldfares have been noticed, one was with 20 Redwings. Two Otters were watched swimming and diving in Loch Saintear, where a Slavonian Grebe was feeding amongst Widgeon. A male Hen Harrier flew towards Cubbigoe in Skelwick on 8th January.
Don and Sandra Otter