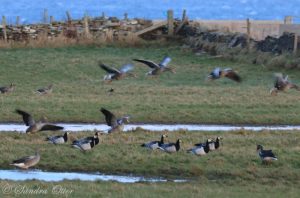 Barnacle Geese
A flock of Greylag Geese were joined by 22 Barnacle Geese near the Old Kirk early in the week, the largest group of Barnacles we have seen on Westray.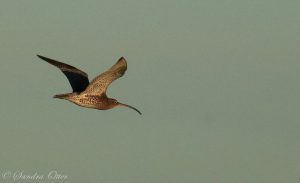 Curlew
Curlew are still ever present, feeding in large groups in fields and at the shore.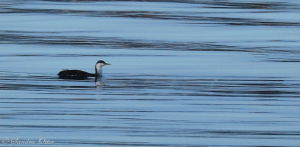 Red-throated Diver
A Red-throated Diver in Pierowall Bay in calm waters gave lovely views.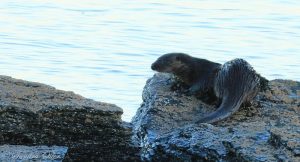 Otter
Also, in Pierowall Bay, an Otter was fishing, diving repeatedly and occasionally coming to shore today.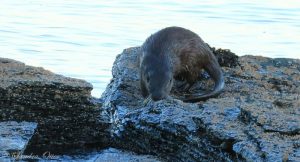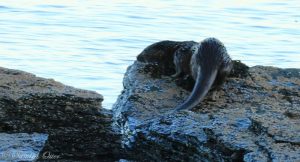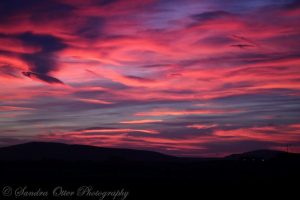 The winter sunsets on Westray can be stunningly beautiful, this one only a few days ago.
                Don and Sandra Otter