Common Seals have been enjoying the sunny days we have had on Westray .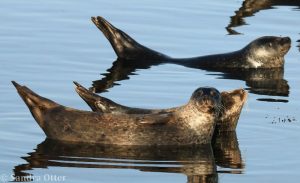 Fulmars are claiming their territories on ledges around the island.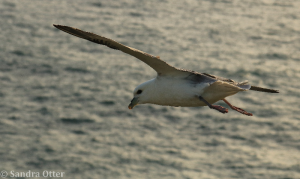 We  have been lucky to be enjoying the Hen Harriers which choose to spend their winter here. There are definately three individuals and possibly more.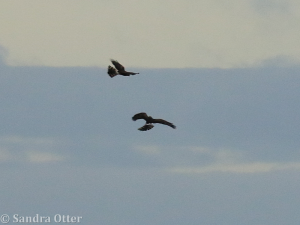 A Fulmar riding the cliff winds at Noup as the sun begins to set. The Brough of Birsay on the West Mainland of Orkney is just visible in the bottom left corner.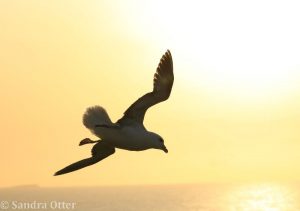 Common Seals drying out in Pierowall, the main village of Westray.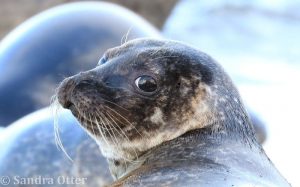 The abandoned village of Netherhouses on the Westside during a sunny February afternoon.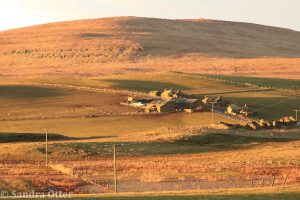 Purple Sandpipers taking a pause from feeding with a Common Gull near to the airport on Westray during a high tide .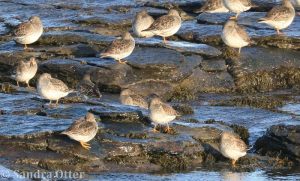 An immature Shag came onto the rocks outside the Westray Surgery to dry it's wings giving exeptional views.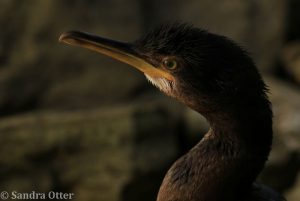 At least 10 Snow Buntings were feeding with Twite around some farm buildings.

Evidence of some of our sea-life was this dried out Starfish in the Bay of Tuquoy.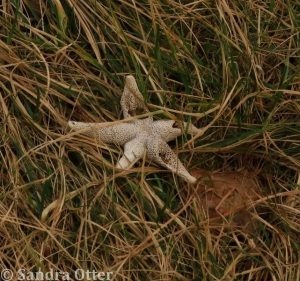 The Super Blue Blood Moon as seen from Westray.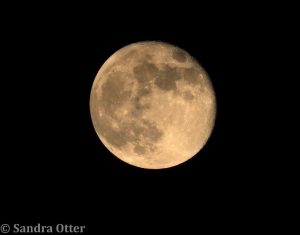 Sandra and Don Otter