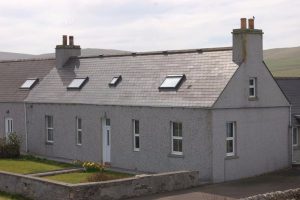 Each bedroom has high quality comfortable seating, tea/coffee making facilities, TV and free Wifi.
Dining Room – enjoy a cooked breakfast using local produce, fresh breads etc. Packed lunches and evening meals available on request.
Chalmersquoy Bed & Breakfast is situated on the edge of Pierowall Village in easy walking distance of all local amenities. There is also parking available.
Enquiries
Chalmersquoy Bed & Breakfast Westray
Michael & Teenie Harcus
Chalmersquoy Accommodation
Westray
Orkney
01857 677214