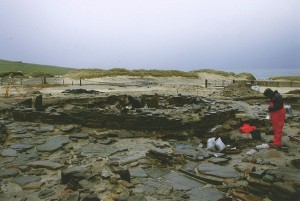 An archaeology project in Orkney has been recognised at a prestigious UK-wide awards ceremony.
The project at the Links of Noltland on the coast of Westray has been named Rescue Dig of the Year at the Current Archaeology Awards..
Commissioned by Historic Scotland and carried out by EASE Archaeology, it was said to have shed light on the domestic and ritual life in prehistoric Orkney.
The site includes the well preserved remains of more than 20 buildings..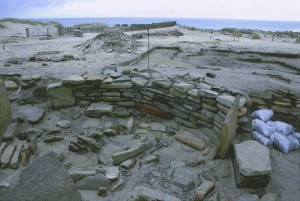 Richard Strachen of Historic Scotland, the project manager of the Links of Noltland dig said: I'm delighted that this incredible project has been recognised with such a prestigious award .It is an endorsement of the national and international significance of the site, and the hard work of those involved in the project all of whom faced challenging conditions.." Links of Noltland continues to surprise us, and is greatly enhancing our understanding of the Neolithic and Bronze Age"
The award is backed by Current Archaeology Magazine.. Editor Dr. Matthew Symonds said: " The Links of Noltland project saw off competition from some of the most exciting recent archaeological digs in the UK to emerge as the favourite in the prestigious "Rescue Dig of the Year category.